Do you have recycling scraps of fabrics at home?
Want to turn them into useful items?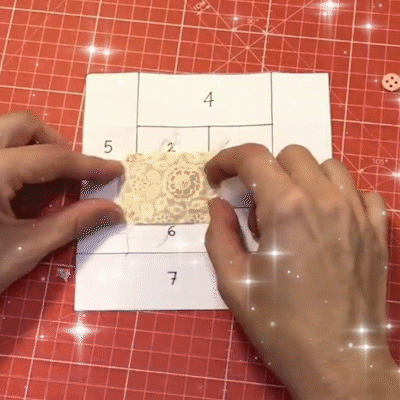 A quick and easy way to make round baskets is by recycling scraps or fabrics!
Easy to quilt gorgeous and unique patterns. Spend more wonderful sewing time with family and friends!
Use our templates to create different quilts, make beautifully patterned pillows, quilts, or carpets easily, and also into storage baskets.
Multifunctional Storage Baskets: Small baskets for storage. Sophisticated and practical. These soft storage baskets can be used as dog toy baskets, gift baskets empty, baby gift baskets, clothes baskets, pet toy baskets, shelves storage baskets.
Acrylic material, high quality, clear scale.
Prepare in advance
Pieces to be cut (include a 1cm margin)
• Fabric for the lining: 74 cm x 14 cm
• Fabric for inside pockets: 104 cm x 22 cm
• Fabric for the steering wheel: 152cm x 6 cm
• For the base: two round pieces of 23cm in diameter.
• Stabilizer for the outer part: 74 cm x 14 cm
• Stabilizer for the base: a 23cm round piece