Do you have any scrap/favorite clothes at home?
Use it to make a "patchwork" memory bear! Quick and easy!
This chubby little bear was designed for new sewers. It's easy to sew, has no complicated arm or leg joints, and is an adorable bear that can stand alone!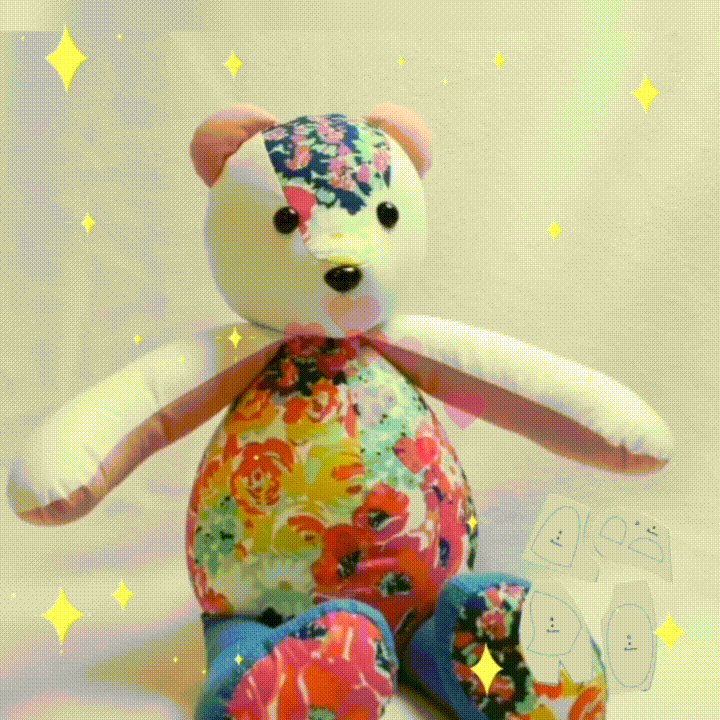 This colorful bear is made from repurposed clothing pieces. Mixing and matching different types of fabrics will make the bear look great! It is a special souvenir.
It is a simple and interesting project for sewing beginners/enthusiasts. It can not only become the most focal artwork in the living room or dining room, but also can be used as an accessory or doll, and it can be given as a gift with memories at any festival!
The ruler is a recyclable green environmental protection material, as long as you follow the ruler and the easy-to-follow instructions, you can easily get a memory bear of your favorite style at any time.
For your sewing needs, we have prepared templates in three sizes:
(I use size L, you can buy according to your needs)
Small: 5 inches
Medium: 8 inches
Large: 12 inches
[There will be a detailed tutorial after the purchase is successful]
2. In the pop-up window, click on the location on the image below.
3. Choose your bank country.
4. Now you can use credit cards to pay.
5.Last Tip:
Do you want to use this credit card to create a PayPal account?
According to your needs, choose yes or no.

6.Successful payment.