🎊Do you love armchair making but hate the mess that comes with it? 
If you've ever lost the joy of 🧵sewing because you lost your scissors, or wish there was a better way to work than sticking needles on the arm of your couch, then this is for you!
My solution for easy couch stitching is the Smart Couch Station, a multi-craft organizer that will truly transform your hand stitching experience. It has pockets, slots, and a streamlined workflow that makes you feel relaxed just looking at it!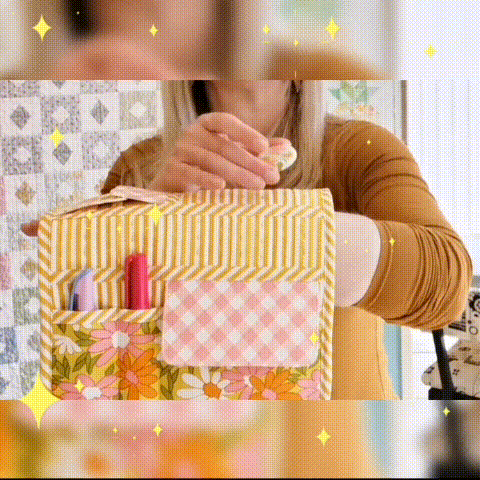 It has a beautiful quilted base and an array of pockets perfect for quilting, British paper pieces, crochet, embroidery and more! You can keep your scissors, ideas, and projects organized and within easy reach.
But where do you put those pesky needles?
simple! On top is a magnetic base that has a boxed pincushion and injector that snaps securely onto it. Insert the needle into the needle cushion and place the needle securely on the needle guide as you lower it. You can use them interchangeably and delete what you don't need. Once you're done, simply tuck your needle safely away in the hidden needle holder.
When you're done using it and need to put it away, the Smart Sofa Station folds into a compact unit. It holds your projects and tools and waits patiently for you when you're ready to go again!
Even if you're new to sewing, the templates and easy-to-follow instructions will give you the confidence to create your own armchair organizer! We have prepared three sizes for your sewing needs:
Small: 8 inches
Medium: 10inches
Large: 12 inches
2. In the pop-up window, click on the location on the image below.
3. Choose your bank country.
4. Now you can use credit cards to pay.
5.Last Tip:
Do you want to use this credit card to create a PayPal account?
According to your needs, choose yes or no.

6.Successful payment.